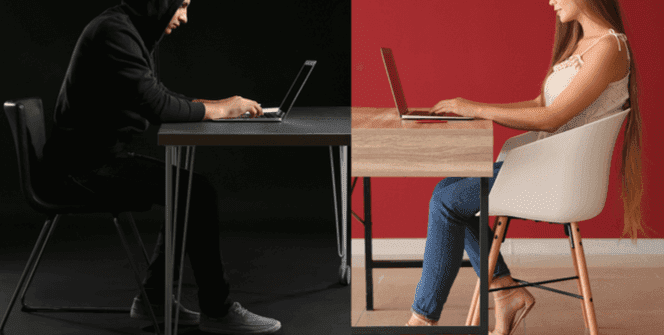 Dating Scams-Stay safe from the darker side of social media
Today's youth is spending more than 7 hours per day on average and various platforms enable them to stay connected with current happenings and their social circle as well. These platforms have also facilitated the connections with those peoples which we can see and get connected with, without knowing them in reality. Special digital portals exclusively for dating purposes have thrived in the last few years and millions of peoples are seeking such services globally.
While some peoples just pass the time at such platforms, many lonely hearts use such services seriously to get a soul mate. As a large number of peoples are getting hooked to these dating sites, their proliferation has started a new form of fraud in the form of online dating scams. In this, through a fictitious internet profile the scammers develop a romantic relationship with the target for 6-8 months and after building a deep emotional attachment, extort the economic benefits through deceptive dynamics. Dating apps like Gleeden and Ashley Madison have crossed a million members mark in India while the immense popularity of apps like Tinder and Bumble has also prompted Facebook to start its dating service.
Women, middle-aged peoples, and individuals with a higher tendency of anxiety, peoples idealizing a romantic life, having impulsiveness syndrome are more vulnerable to be such a victim.
Our Study:
Taking note of the rising cases related to such digital dating scams, we interrogated many victims and found the story centered on a similar plot. The conman always told about living in an isolated location without much freedom to more around. Gulf oil rig, military deputation, or some doctor for an international organization serving at a remote place with hectic schedules were some common excuses for not connecting freely.
Few young girls and boys were also there to con who claimed to live on their terms and wanted to find true happiness. In some cases, those persons have even met in real life for better trust. This way these fraudsters created an emotional attachment and all of sudden claimed of some financial emergency like alleged scandal, medical emergency and asked for money in a planned way. Though they all promised to return it immediately with full document proofs, but never showed again.
ACI's commitment to serving society:
Being the best private detective agency in Mumbai, we consider the service of society and the help of peoples in distress as our responsibility. Firstly we suggest all to not trust the strangers met like this to a detrimental level, and trust only those which have been contacted for a long time. In this treasonous era, though there are some real peoples as well it is prudential to take every step cautiously.
In getting the real information out of the dark, our rich experience and the domain expertise comes as a 'white knight' to rescue the 'person in distress. We are ever ready to assist you at all the times of requirement and with the strong evidence and complete confidentiality, we present you the information required. If any person is facing such kind of troubles then he/she can seek the help of the best private detective in Mumbai, called Accent confidential investigations.