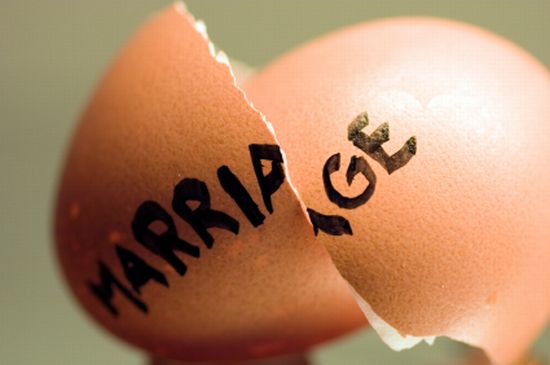 Difficult Divorce Cases Easily Handled
Ending a long-term relationship is not as easy as it sounds, both-from the personal and legal perspective as well. Even after the full determination to terminate the charmless relation, one of the partners being unreasonable and manipulative, turn the situation into 'goat rope'.
Walking away from the 'toxic-relationship' takes self-respect, courage, and self-love; and is the only way to re-position yourself in the life you deserve. This is the reason why divorce cases are fast rising in India and especially in Mumbai. Unlike the west, where divorce terms are settled before marriage is solemnized, in India marriage is considered as a sacred alliance but now 15 judges hear the divorce cases in Delhi, compared to five in 2005.
According to data, published by The Economic Times on 4th July 2015, the year 2013 witnessed 5740 divorce cases in Mumbai, a surge of 48.5% compared to 3863 cases in 2009. The increases number is considerable when compared with 4105 cases in 2012 with mostly the cases being attributed to infidelity or frequent altercations over the same issues. Most of the time infidelity is not proved so in the garb of violence such cases are also filed.
In general, there are 5 kinds of cases which divorce attorneys handle:
Uncontested Divorce: This is the ideal one and without a trial as both parties agree on terms and settle with the divorce agreement. This is the simplest and easiest way to get repudiated.
Contested Divorce: This is the most difficult kind of case as the husband and wife are not agreeable to some issues like child custody, property division, or spousal support. Those who file for contested divorce will face hearings and settlement negotiations to resolve the matter.
Collaborative Divorce: This is the kind where each party working with their lawyers try to reach an agreement without needing to without the possibility of going to court.
Default Divorce: When one party has filed for the divorce and there is no response from the other party; then in such cases, a default divorce can also be granted.
The complex legal procedures and lack of proper evidence are barriers in getting justice and peoples have to seek help from private detective agencies in Mumbai to get things in their support. Most important is getting the required evidence is favor. Infidelity is the thing which can never be proved on any basis without the involvement of a private detective. People escape this allegation easily and can prove the small things in their favor.
It has also been found that many of that evidence might be a clear sign for the person concerned but is not accepted by the court. This requires domain expertise and proficiency in handling such cases and the legal know-how to assist the client in a better way. The best private detective agency in Mumbai, Accent Confidential Investigation has an efficient team of the skilled detective with a superior database who never leaves any clue behind. No one can even guess that there is a detective on a mission and gathering clues for a court case.