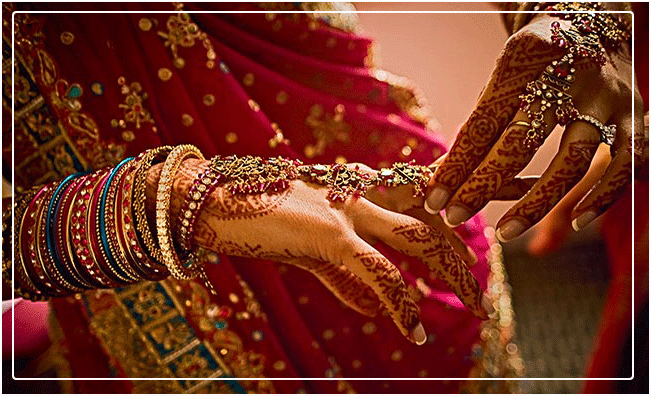 Pre-Matrimonial Investigations- Eliminate the chances of woes before vows!
Our whole life is full of twists and turns with several important changes being confronted at different moments with time. Finishing school, getting a degree, getting a job, being promoted is general moments but the decision of marriage is considered to be the crux of life. It changes the whole life so one must be cautious while selecting a life partner to make sure that change is constructive!
Most of the peoples just think of creating their world of happiness with a great future but this treasonous era offers no success guarantee of this plan. If we go into details then this fairy-tale life is lived by only a few. Though one can never predict the future a proper pre-matrimonial investigation eliminates the chances of future troubles which will be faced by selecting a wrong partner. Moreover, it's always prudential to be aware of the traits of a person with whom you are going to tie the knot as the past activities help assess the true character of a person.
The lifetime relationship decision can never be taken as a game or bet so a proper character investigation is essential before marriage and also the rising cases of infidelity, extra-marital affairs, and crime related to such aspects which are also fatal sometimes are telltale signs of the need of such investigation.
A proper investigation telling you about the traits and real character of a person includes:
Complete Character Report
Job Profile and financial competence
Social status of the family
Personal Behavior and temperament
Past Criminal Records
Ex- and Current Affairs
Addictions and bad habits
Social Media activities
Medical History and any illness
Behavior of the in-laws
These days medical history and illness are also getting prominence as many cases have been reported where the bride was already ill with some serious disease and when it took her life then in-laws were sued! Relationship histories and temperament factors also play a vital role in assessing the true character and current relationship status is also must to know. Daily we find news regarding the murder of spouse conspired with the lover, eloping with someone after stealing all the valuables et.al.
One more thing to ponder is that the atrocities against women are reported more often and fetch greater limelight but our rich experience with myriads of such cases tells that women are equally involved in wreaking havoc. Domestic abuses, blackmailing their husband and instigating to do something unethical, conspiracy against the in-laws, fake dowry cases, extra-marital affairs, and property-related issues are reported with the same frequency. Such cases are given lesser attention and are even are avoided to take further, keeping social prestige in mind. Lack of proper evidence makes it hard for men to seek legal aids. Moreover, men don't have any commission to approach or any NGO or even an activist working for their interest.
It is prudential to enter the holy matrimonial alliance with both eyes open and such investigation helps a lot in getting the true character of a person. Accent Confidential Investigation being considered as the best private detective agency in Mumbai provides the most accurate information based on strong grounds while maintaining perfect privacy and keeps the information of a person confidential even after the engagement closure. Our skilled detectives never leave any clue behind so no one would ever be able to know that you ran a detective test on a person.